5 Ways to Save on Cosmetic Surgery, Skin Treatments, and Medical-Grade Skincare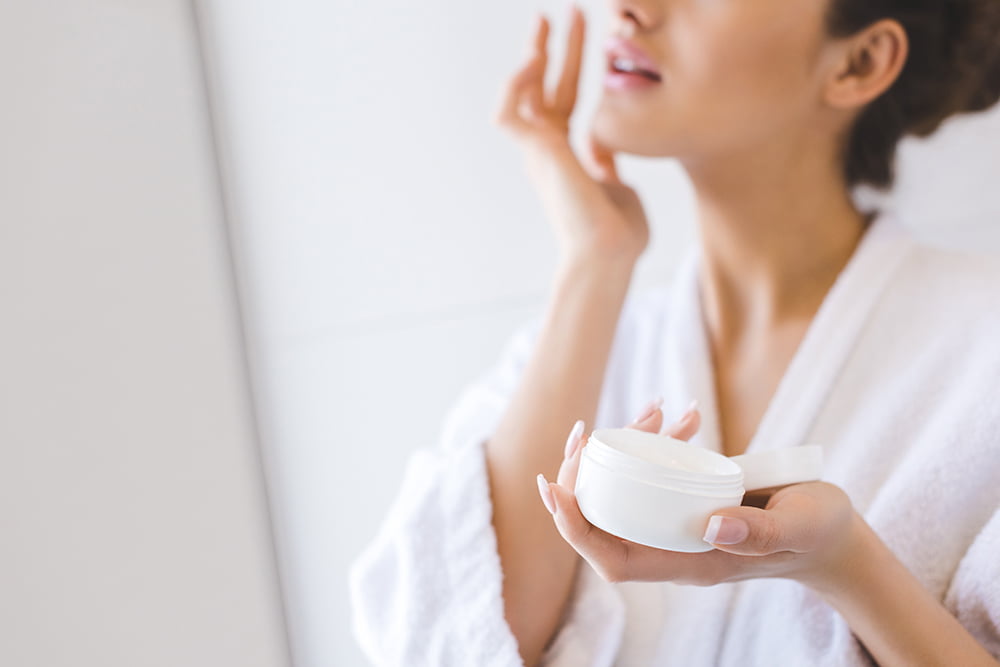 There's no denying that cosmetic surgery requires some financial commitment. But most who've made the investment agree it is well worth it—after all, they get to enjoy the results every day, everywhere they go.
Financing options have also made cosmetic surgery quite accessible and affordable. Even so, it's natural to want to get the best price you can, and at Inland Cosmetic Surgery and Ahava Medspa, we love helping patients save on cosmetic surgery. But we also want you to be safe. Here are our top insider tips on how to get the procedures you want for the best possible price—without compromising your appearance.
Before we share our list of tips, a word about safety…
There is a big difference between a good price on expertly performed cosmetic surgery and cheap cosmetic surgery. Never compromise your safety, comfort, or results just to get a bargain. In fact, be very suspicious of unusually low pricing on any procedure or treatment. This is a red flag that the provider is cutting corners, such as performing surgery in an office instead of in an accredited operating room with life safety measures in place (not to mention a qualified anesthesia provider, which is also key!).
Choose a fellowship-trained surgeon for cosmetic surgery and make sure they operate in an accredited facility with fully qualified anesthesiology personnel. For Medspa services, choose a licensed, experienced provider working under MD supervision. Make sure they are fully qualified and have a good reputation among patients as well as in the medical community.
Okay, now for our cosmetic surgery savings tips.
Operating room and anesthesia fees are a significant part of the total cost of cosmetic surgery. If you combine procedures, you only have to pay these fees once.
1. Ask the cosmetic surgeon you prefer about specials
Even top cosmetic surgeons will occasionally run specials to attract new patients and give people with budget constraints a chance to have a procedure with them. If your surgeon of choice isn't running a relevant special when you come in for a consult, subscribe to their newsletter. This way you can automatically learn about their latest specials and not miss out on limited time offers.
Don't forget to check for specials on social media—many practices and medspas periodically offer ways to save on non-surgical treatments such as Ultherapy and ThermiVa. You can also save on products: stock up when your favorite medical skincare brand is on sale!
2. Attend special events at cosmetic surgery practices
Aesthetic technology and skincare companies will often partner with doctors to hold special events where they demonstrate and promote their products. Attending these events almost always comes with exclusive savings and giveaways for the featured service, as well as free consults and complimentary refreshments. Plus, they're a lot of fun—at least that's the case with our events at Inland Cosmetic!
3. Take advantage of manufacturer rewards programs
All the major aesthetic pharmaceutical manufacturers offer rebate and points programs. They're free to join, and if you're a regular for injectables, the savings can add up quickly. Popular cosmetic rewards programs include:
Brilliant Distinctions (Allergan). The OG rewards program for Botox, Juvederm fillers, SkinMedica skincare, Latisse, and CoolSculpting. You earn points with every purchase of these products, which you can then use towards future treatments.
Aspire Galderma Rewards. A very similar program for Dysport, Sculptra, and the Restylane filler collection.
Natrelle Gel Rewards. A breast implant rewards program from Allergan, which offers perks (think free Botox) for choosing their Natrelle silicone implants or referring a friend.
4. Bundle procedures to save on operating room fees and recovery time
A significant part of the total cost of cosmetic surgery includes fees for the operating facility and anesthesiologist. If you combine procedures, you only have to pay these fees once. Additionally, it's important to factor in the cost of time spent recovering after surgery. Each operation will have its own period of required downtime, and by combining procedures, you can also "combine" the downtime.
A mommy makeover is a classic example. Patients combine breast enhancement, tummy tuck, and liposuction in a single operation, and need about 2 weeks of downtime. If you instead had these procedures performed separately in three operations, you'd pay the OR and anesthesiology fees 3 times, and, over time, need about 4 weeks of time off work in total.
5. Book your procedure during the "off-season"
Many cosmetic surgeons' schedules slow down during the summer. This is simply because so many people are busy traveling or taking care of kids during their summer break. Adding to the seasonality of cosmetic surgery is the fact that many patients prefer to have surgery over winter holidays, so they can maximize their PTO and hide healing results under bulkier clothing.
Consider booking your procedure in June, July, or August. You may be able to save when demand isn't as high.
If these are not concerns of yours, consider booking your procedure in June, July, or August. Your surgeon may offer you a better price during these months because demand isn't as high.
We hope these tips are helpful as you research your options. If you're looking for qualified cosmetic surgeons with a reputation for fair pricing and great patient outcomes, consider our Rancho Cucamonga cosmetic surgeons. Dr. Haiavy and Dr. Tower are highly experienced in the latest advanced surgery techniques and will personalize your plan to best meet your needs and your budget. Call 909-987-0899 or contact us for an appointment!